Our staff at Primo Fitness has over 20 years of experience in the fitness equipment industry. Not only do we sell new and used products, but the services we offer to our clients has brought us rave reviews. We are experts in logistics assembly & installation, extraction services, relocation and buyback of used gym equipment on a continual basis. Our warehouse and corporate office is located in Fresno, Texas and we serve clients in all over the U.S. – and ship our products worldwide. We are known throughout the country and world for our services and great reputation.


Making a purchase with us is easy and can save you lots of money compared to other used gym equipment sales companies. Many other used equipment retailers purchase from our company, so by cutting out the middle man, we can pass the savings on to you. Our company buys equipment straight from commercial gyms. Our inventory includes the best exercise equipment: fitness cycles (exercise bikes), ellipticals, steppers, treadmills, strength equipment, benches and other products. Cross train with many of our items for a good cardio workout and aerobic exercise for lifetime fitness. Burning calories by working out is one the best ways to lose weight!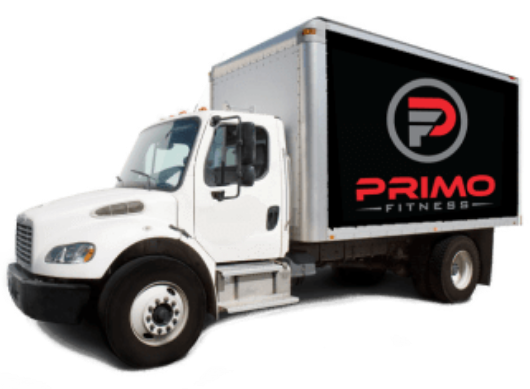 If you are opening a new gym, fitness center or health club, request information on our full gym packages. We also offer wholesale prices for bulk purchases for the United States, Mexico and other international markets. Please contact us for further details about international shipping. We are highly experienced in shipping used fitness equipment to locations all around the world.
We look forward to hearing from you! Do not hesitate to contact us through phone (281) 972-9267 or email sales@primofitnessusa.com
If you are in the local Fort Bend County area, you can also visit our large showroom and warehouse at 701 W Sycamore St. Fresno, TX 77545.