Home gyms are a great way to tone up without leaving the house.  Whether you are looking for cardio equipment to sweat off the pounds, strength training equipment for a small space, or to spec out a home gym with all the amenities, Panatta fitness equipment is the #1 choice.  At Primo Fitness, we are the USA's leading distributor of Panatta fitness equipment, having done hundreds of installations at gyms across the country.
This level of expertise with Panatta not only means we can prescribe the best machines for your home gym, but have the on-site resources to setup, install and make sure your gym is in great working order.  That's the way we operate.  That's #ThePrimoExperience.
HOME GYM EQUIPMENT
Passion, Style & Innovation. That's the mantra for Panatta and their equipment lives up to this standard day after day. The technical innovation ensures their equipment is hard on your muscles, without being hard on your joints, while the design and style are aesthetically pleasing and are a great fit for any gym. Experience the optimal blend of price and quality with Panatta fitness equipment for your home gym.
CONTACT US
Take the next step with your home gym and get in touch with our office to begin building the home gym of your dreams. Panatta equipment is functional, reliable, long-lasting and the perfect addition to your home workouts. Whether you are looking one particular machine, or an entire gym's worth of equipment we got your covered. Contact us to speak with one of our authorized Panatta representatives.
VIEW OUR HOME GYM PACKAGES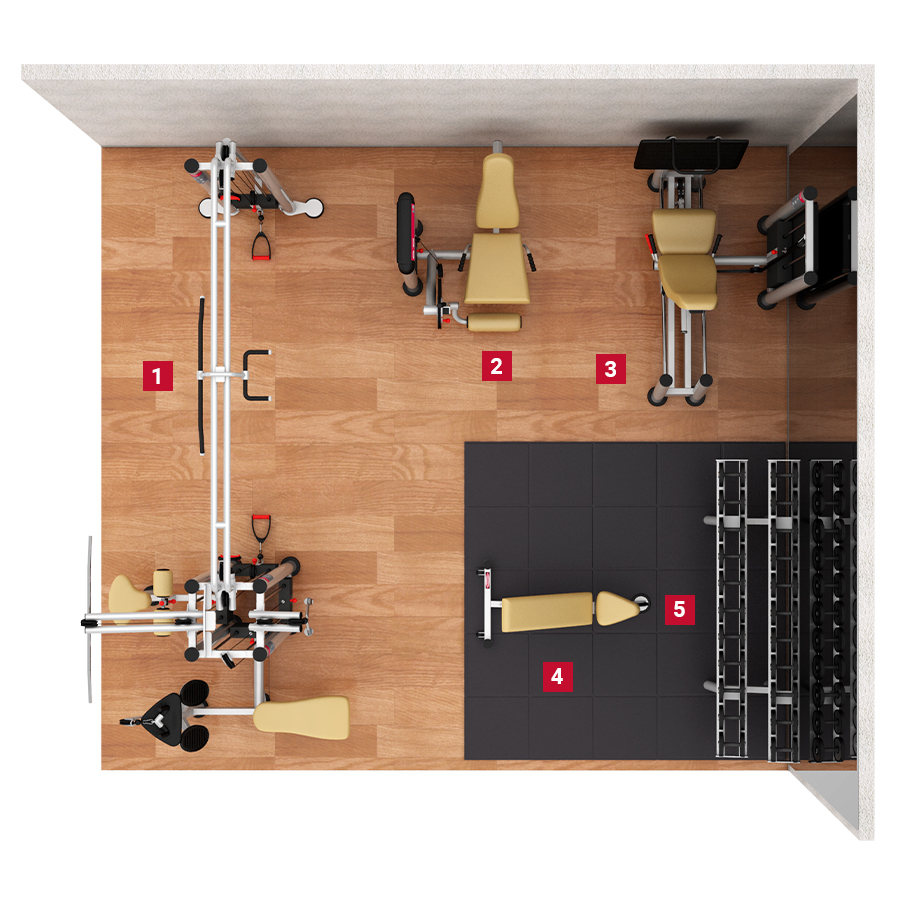 Home Gym Strength Package 001
A full home gym, in just 25 m². The variety of the machines displayed in this solution makes it suitable for total body training. Pre-loaded and guided equipment for lower limbs, dumbbells and cables give the chance to vary the muscular stimulus and workout intensity.
ACCESSORIES: Dumbbells, Gym Floor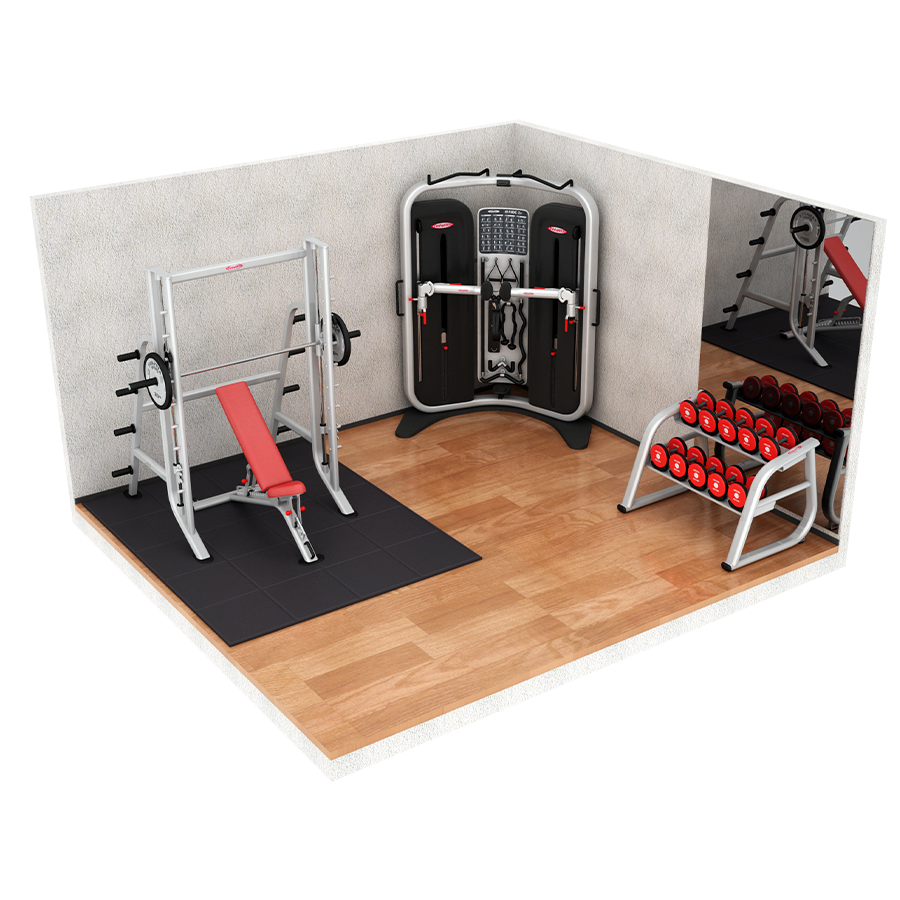 Home Gym Strength Package 002
In 15 m² there is everything you need for complete strength  and functional training. Smith machines, cables and dumbbells allow you alternating training stimuli and ensures a wide range of exercises. Inside is also a complete machine that easily adapts to functional and rehab training with the possibility to perform over 300 exercises.
ACCESSORIES: Dumbbells, Gym Floor
Home Gym Strength Package 003
For gym lovers who like training with machines only, this is the ideal solution. The whole body can be trained safely using pre-loaded machines suitable for all types of users. In addition, the dumbbells and bench offer the possibility of varying the workout with free-weights.  
ACCESSORIES: Dumbbells, Gym Floor
We are OPEN to take orders for pick up, delivery and shipping. Warehouse/
showroom hours are 9am to 5pm weekdays.